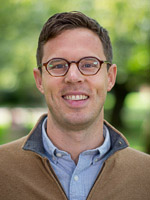 Matthew Powers is Associate Professor in the Department of Communication and Co-Director of the Center for Journalism, Media and Democracy. His research explores transformations in contemporary journalism through a comparative lens. His first book, NGOs as Newsmakers: The Changing Landscape of International News, examines the growing role non-governmental organizations play in shaping–and in some cases directly producing–international news coverage of humanitarian and human rights issues. With Adrienne Russell, he is co-editor of Rethinking Media for Changing Societies, which features leading scholars examining pressing issues confronting researchers of media and politics. For several years, he has been engaged in a comparative analysis of journalism in France and the United States with Sandra Vera-Zambrano.
At the University of Washington, Powers teaches undergraduate courses in ethics and comparative media. At the graduate level, he teaches courses and advises students in qualitative and comparative research methods, and the sociology of journalism and cultural production. He received his Ph.D. in Media, Culture and Communication from New York University. Before entering the academy, he worked as a journalist at the Burlington Free Press in Vermont.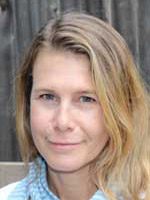 Adrienne Russell is Mary Laird Wood Professor in the Department of Communication. Her research and teaching focus on the changing field of journalism. She studies the intersection of emerging technologies and pressing social problems, with an eye toward how these changes can cultivate innovation and new practices and values that bolster democratic and participatory publics. She has written on media producers in countries around the world. She spotlights ways national and transnational media systems in the networked era are evolving and explores the ways different media systems influence content and practice. Russell's work includes study of activists, technologists, media publics and others who shape information products and spaces. As part of the larger exploration of journalism and activism, Russell's work explores several specific contemporary issues, including the climate crisis, surveillance, and protest movements.
Before joining the Department of Communication faculty at the University of Washington, Russell was Director of Graduate Studies for the Department of Media, Film, and Journalism Studies and associate professor with a joint appointment in Media, Film, and Journalism and Emergent Digital Practices at the University of Denver. Before that, she was an assistant professor in the Department of Global Communication at the American University of Paris. She has also held fellowships with the Annenberg Center at University of Southern California and the Department of Media and Communication at the London School of Economics.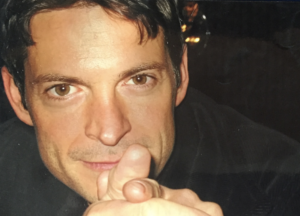 John F. Tomasic has worked as an editor, writer, re-writer, ghost-writer, grant-writer, copywriter, reporter, blogger and social-media manager for politics, business and academic publications and for a United Nations special commission on war crimes in the former Yugoslavia. He was capitol bureau chief at the Colorado Statesman, president at the Colorado Independent nonprofit digital news outlet, managing editor at the Huffington Post's citizen-journalism elections reporting project "Off the Bus," lead instructor at the University of Southern California's digital-journalism training program "Pop and Politics," and copy editor and contributing writer at award-winning "new economy" magazine Business 2.0.
Tomasic has taught undergraduate and graduate students at institutions that include the University of Paris Dauphine, University of California Berkeley, the University of Denver, and the University of Southern California.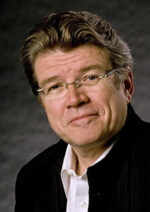 Lance Bennett received his Ph.D. in political science from Yale University in 1974 and has taught since then at the University of Washington, where he is Ruddick C. Lawrence Professor Communication, Emeritus and Professor of Political Science, Emeritus. Bennett founded the Center for Communication and Civic Engagement, which became the Center for Journalism, Media and Democracy in 2020.
Bennett has lectured internationally on media and information systems in civic life with emphasis on press-government relations, the quality of public information, communication in social movements, transnational activism, citizenship and youth civic engagement, digital media and political participation, and the organization of technology enabled protests. His current work focuses on better aligning environment, economy and democracy to build more equitable and sustainable human systems on the planet.
He has held visiting professorships at Harvard University, Uppsala, Stockholm, and Free University Berlin. In addition to receiving honorary doctorates from Uppsala and Bern, he has received career achievement awards from the American Political Science Association, The International Communication Association, the US National Communication Association., and the German Humboldt Foundation. His publications include The Logic of Connective Action: Digital Media and the Personalization of Contentious Politics (with Alexandra Segerberg, Cambridge 2013), and The Disinformation Age: Politics, Technology and Disruptive Communication in the United States (with Steven Livingston, Cambridge 2020).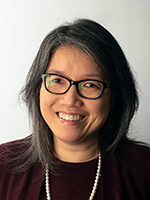 Patricia Moy is a political communication scholar who focuses on communication and citizenship, specifically, how mediated and interpersonal communication can shape public opinion, citizens' social and political trust, and political behavior. Her research addresses communication content, processes and effects across myriad issues in multiple continents. Moy's scholarship has been published as books and articles in leading refereed journals including Journal of Communication, Journalism & Mass Communication Quarterly, Communication Research, Political Communication, and the International Journal of Public Opinion Research. Her book With Malice Toward All? examines the prevalence of media negativity and the process by which it shapes knowledge and attitudes about key institutions that govern society. Her edited volume Communication and Community examines communication processes and effects within geographical, online, epistemic, and a host of other communities.
At the UW, Moy teaches courses in communication theory, public opinion, political communication, statistics and methodology, and the graduate professional development proseminar series. She has held teaching appointments at Hebrew University, the University of Milan, and the University of Mannheim's Department of Media and Communication Studies and the Mannheim Center for European Social Research.
In her capacity as the UW's Associate Vice Provost for Academic and Student Affairs, Moy coordinates the institution's accreditation process, represents the Provost's Office in specialized accreditations and academic program reviews, and addresses tricampus collaborative efforts and issues.
POSTDOCTORAL RESEARCH FELLOWS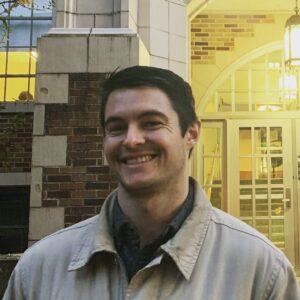 Kyle Kubler is a faculty lecturer in the McGill Writing Centre at McGill University and a research fellow with the CJMD. At McGill, Kyle teaches writing-based courses on digital and science communication. His research primarily focuses on social media, political economy, and information communication technologies. Kyle received his PhD from the department of communication at the University of Washington where he studied the beliefs, strategies, and cultural production of fitness influencers and content creators on Instagram.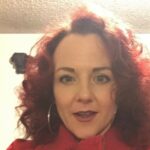 Polly Straub Cook studies right wing media and science denial. She completed a bachelor's degree in journalism from the University of Washington in 2003 and worked in community journalism as a general assignment reporter and newspaper editor before returning to the university to complete a PhD.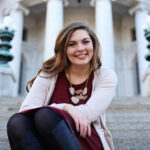 Meagan Doll is a PhD candidate in the Department of Communication. She situates her work at the intersection of political communication and journalism studies, where she is particularly interested in how news media interact with various opinion-formation processes to shape individuals' understandings of and responses to conflict. Meagan previously served as the assistant director of the African Studies Program at the University of Wisconsin-Madison (2016-2019) and is a journalist by training. She has international fieldwork experience in Rwanda and Uganda.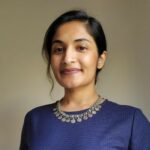 Aparna Ghosh is a PhD candidate and researches the intersection of computer science and journalism with a main focus on the different types of data and interactive journalism and their effects on journalistic processes and news values. She has an undergraduate degree in computer science engineering from Anna University, and a master's degree in journalism from Columbia University. Before joining the PhD program, Aparna spent most of her decade-long career as a journalist reporting technology and startups for various Indian newspapers.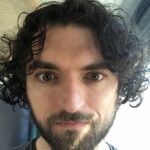 Russell Hansen is a PhD student in the Department of Communication with interests in Political Communication and Communication Technology. His research looks at political communication among citizens in online spaces, seeking to understand what social, cultural, and technological conditions affect the quality of and potential for deliberative discourse. In addition, he works on democratic political theory and the epistemology of public deliberation. Current projects include research on deliberative norms, technological power and the public sphere, and the development and proliferation of "trope" arguments on social networks.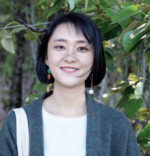 Luyue Ma is a Ph.D. candidate in the Department of Communication. Her research focuses on the intersection of digital technology, political engagement, and journalism. She is particularly interested in understanding how digital technologies shape the construction of public discourse in the networked media system. Currently, she is working on her doctoral dissertation on technology-driven solutions to address disinformation. She holds an M.A in Media and Communication from Bowling Green State University.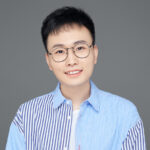 Hai Wang is a PhD student in the Department of Communication at the University of Washington. His scholarly interests include international communication, international journalism, nation-branding and soft-power campaign. Specifically, he is interested in the transnational media practices of China, and how media practitioners in China cope with challenges in today's globalized, networked media landscape. Hai also has 5 years of media experience in China as a social media specialist, primarily for the Southeast Asian market.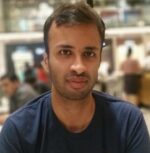 Pranav Malhotra is a PhD student in the Department of Communication at the University of Washington. His research focuses on the social impact of communication technologies, particularly the use of mobile phones and social media. His current research project explores how the sharing and correction of misinformation on mobile messaging applications like WhatsApp shapes and is shaped by the nature of interpersonal relationships within urban Indian families.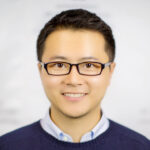 Liang Pan is a Ph.D. candidate at the Department of Communication of the University of Washington. His research examines the interplay between international relations and global news media. His doctoral dissertation focuses on the localization of foreign-state-sponsored news media in U.S. media market. Liang is also a frequent contributor to international media. His op-ed pieces have appeared in Foreign Policy, The Atlantic, The South China Morning Post, and China Daily. He has had fellowship appointment from The Asia Foundation in San Francisco and received Academic Achievement Award from Department of Media, Culture and Communication at New York University.