The Center for Journalism, Media and Democracy is pleased to announce its first event of the winter quarter.  Join us on Jan 20 at 12 pm (pst) for a conversation with Cristian Vaccari. 
The event is free but registration via Eventbrite is required. Those who register will receive a Zoom link 24 hours prior to the event.
To register for the event please use this link.
Cristian Vaccari's study analyzes how citizens respond to information about high-profile journalists who run for public office for major parties. An experiment embedded in the Italian National Election Studies 2018 pre-electoral survey (N=1,533) tested whether exposure to information about journalist-candidates affects citizens' levels of populist attitudes and voting intentions. Information on journalist-candidates led to significant increases in populist attitudes, particularly when participants were told that journalists were running for all the main parties.
By contrast, participants who were informed about journalist-candidates did not increase their probability to vote for the parties that were fielding them. These findings suggest that political parties do not stand to gain substantial electoral benefits when they recruit journalist-candidates, but this practice may contribute to damaging citizens' support for representative democratic institutions and elites. Citizens remain attached to the idea that journalists should strive to remain independent from politicians rather than aim to become politicians themselves.

About the Speaker: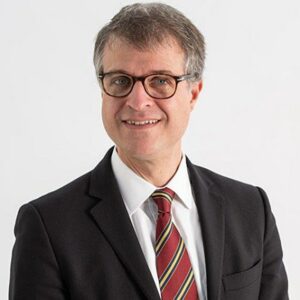 Cristian Vaccari is Professor of Political Communication at Loughborough University, where he also co-directs the Center for Research in Communication and Culture. He has written widely about political communication in comparative perspective, and serves as Editor-in-Chief of the International Journal of Press/Politics.