Join us on October 26 at 9 am PST (10 am Mexico City) for a conversation with Jorge Ramos.
The event is free but registration via Eventbrite is required. Those who register will receive a Zoom link 24 hours prior to the event.
To register for the event please use this link.
The U.S. Presidential election is fast approaching. The work of independent journalists in helping audiences understand the stakes of the moment has rarely been more important.
To help make sense of this crucial moment, please join us for a virtual conversation with Jorge Ramos. The renowned journalist will share his thoughts regarding the upcoming election as well as journalists' responsibilities in covering it.
The event is organized by Universidad Iberoamericana and the University of Washington's Center for Journalism, Media, and Democracy. Matthew Powers (UW) and Sandra Vera-Zambrano (Iberoamericana) will moderate.

About the Speaker: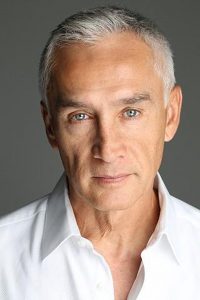 Jorge Ramos has been the anchorman for Noticiero Univision since 1986. He hosts "Al Punto", Univision's weekly public affairs program and is the anchor for the program "Show Me Something" for the English-language network Fusion. For his work, Ramos has won 10 Emmy awards (including an honorary Emmy and a Lifetime Achievement award), and in 2017 he received the Walter Cronkite award for excellence in political journalism for "advancing the conversation about what divides us as a country." Ramos is the author of 13 books and a frequent contributor to leading newspapers in the US and Latin America.